Two custom RAC doors were installed on this facade even before tenants arrived to provide an interesting hook into the building. Pushing the doors in also created space between existing parking and the structure.
The interior of Helms is a great example of our Southern California modernest traditions that are at the core of RAC dna.
The windows and door hardware throughout the building were some of the first RAC designed and installed.
The tower structure is non-occupiable space, so we decided to open it up and provide tenants with an opportunity see the view
The pivot door was used to allow air in around the corner. Wood was mixed with the concrete to warm things up.
Services:
1- Pre-Development Planning
2- Architectural Design
3- Door & Window Fabrication
Pre-Development Planning: Phase one was …
Architectural Design: Our approach on this project was…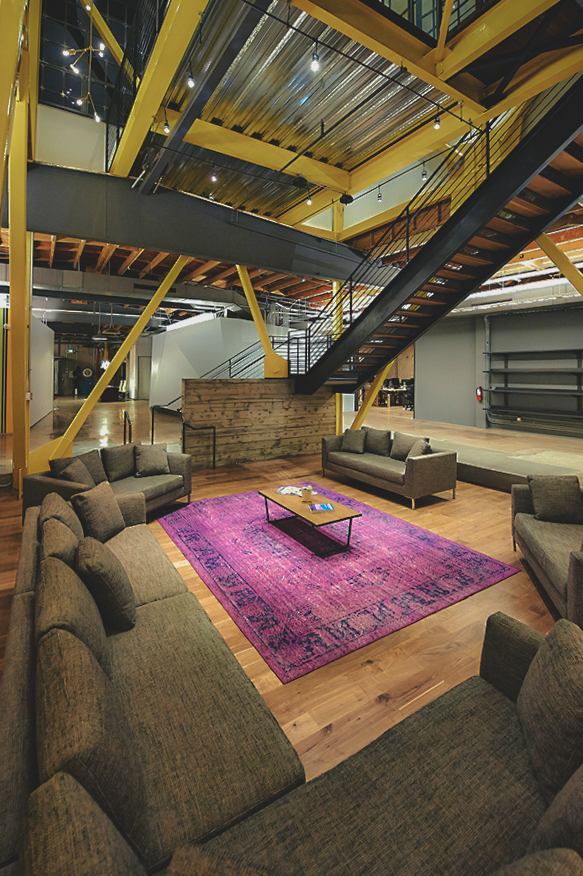 write more about the process
The lamp wiring was 15 feet, so I spent many meetings stringing it by hand. -Rick Cortez
An inside look at our custom doors and windows
We decided to make another run of our custom copper light fixtures
How the space cares for it's occupants